Larry "Spiderman" McBride and Dave Vantine Aim For World Records at Maryland International Raceway
September 11, 2017 by
L.A.SLEEVE
The excitement continues to build for the upcoming IDBL DME Fall Nationals from Maryland International Raceway, Oct. 6-8, where world records could fall.
Top Fuel Motorcycle fans were treated to a show for the ages at the IDBL Bike Fest at Maryland International Raceway, July 28-30.
In his more than four decades of racing, legendary Top Fuel competitor Larry "Spiderman" McBride has never produced a quicker or more consistent weekend. In total, the Spiderman laid down three runs in the 5.70-zone and one in the 5.80s, including his career best of 5.74.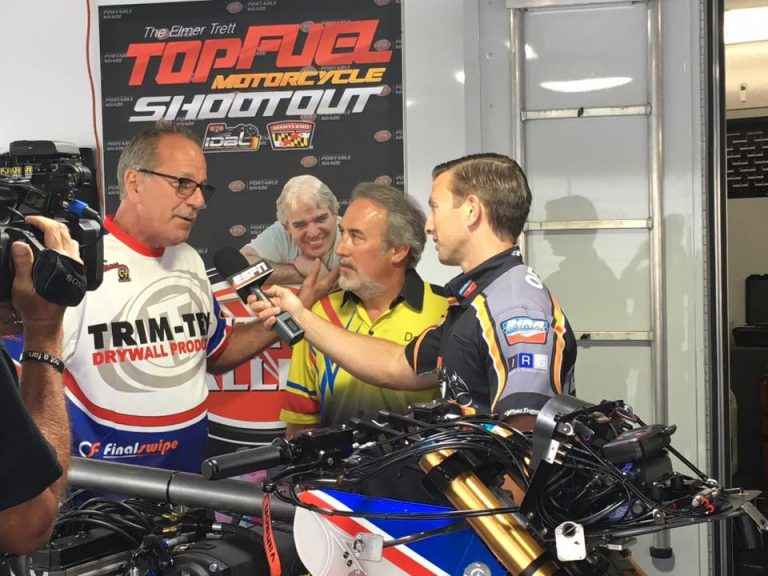 Fans who stuck around and endured a day-long rain delay Saturday, July 29th were rewarded handsomely in the evening. McBride and talented rival Dave Vantine blasted down a freshly-prepped MDIR racetrack and posted a sensational side-by-side five second run – only the second time the feat has ever been accomplished. McBride and Vantine are the only two to have run a side-by-side five, with the first coming in 2014.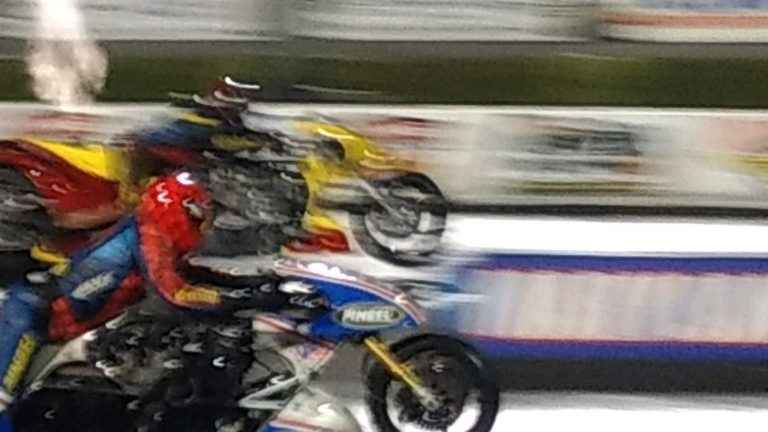 It has the 16-time champion and his talented colleague looking forward to what they could potentially accomplish at their next stop at Maryland International Raceway, Oct. 6-8. The annual race usually brings record-setting weather to the already record-smashing dragstrip.
"We are very excited," McBride said. "To get the world record back has always been a goal of mine. I know it won't be easy. We know we will have a great track for it."
Vantine is equally enthusiastic.
"I think side-by-side 5.70s are a real possibility," Vantine said. "There is no reason we can't do it. We both also want to see the world record come back to the United States."
McBride's 5.74 represented the quickest run in the nation and the second quickest run of all-time, behind Sweeden-based racer Peter Svennson's 5.70.
Vantine crossed the stripe with an impressive and near-career best of 5.81. Astoundingly it was the first run of the weekend for both competitors, with no prior testing.
It was also the quickest run of McBride's long career, which started in the dirt on a Suzuki T500 1975 more than 40 years ago. Watch what the pass means to McBride's crew and colleagues in the post run celebration in this video that has been viewed more than 700,000 times on the Cycledrag.com Facebook page.